The Canadian Immunohistochemistry Quality Control (cIQc)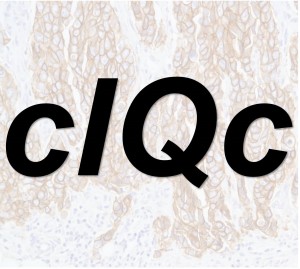 Biomarkers to guide cancer treatment or identify patients requiring further genetic testing, preventative interventions or closer monitoring, are the foundation of personalized medicine, which spans the entire spectrum of cancer care from prevention to diagnosis, risk stratification and therapy. The Canadian Immunohistochemistry Quality Control (cIQc) program currently provides proficiency testing of immunohistochemistry and in situ hybridization tests for various types of cancer for more than 100 laboratories across Canada and internationally. External quality assurance of laboratories performing any clinical diagnostic testing translates into improved patient management. As such, the external quality assurance services offered by the cIQc are critical to ensure optimal patient care and safety.
The cIQc is endorsed by the Canadian Association of Pathologists, with primary operational funding generously provided by the Canadian Partnership Against Cancer (www.partnershipagainstcancer.ca). Founded by Drs. Emina Torlakovic, Full Professor in the Department of Laboratory Medicine and Pathobiology at the University of Toronto, and Blake Gilks, Professor in the Department of Pathology and Laboratory Medicine at the University of British Columbia, the cIQc is an academically-based program. Since inception in 2009, the program has grown to become an internationally recognized quality assurance organization with numerous journal publications and a yearly symposium related to biomarker testing by immunohistochemistry.
Utilizing a tissue microarray and web-based approach for economical and accurate proficiency testing of predictive and prognostic immunohistochemical tests, the cIQc program provides high quality standardized samples and applies standardized methods for evaluation of the performance of cancer biomarker testing. For most cIQc proficiency testing challenges, a sufficient number of samples are included in a tissue microarray to allow adequate validation of tests, with determination of test sensitivity, specificity, and positive and negative predictive value. Organizational growth over the past few years in particular have allowed expansion of the program through increasing the frequency of existing challenges to participants, but also by adding new IHC test challenges to facilitate introduction of newer state-of-the art markers in diagnostic pathology laboratories, thus making these important tests available to all patients in Canada. For more information please see our homepage www.ciqc.ca.
Becoming a member of IQN Path is undoubtedly another organizational milestone and we look forward to collaborating with the network to continually improve quality of tissue-based biomarker assessment!